Welcome to Sergey Sheshenin Home Page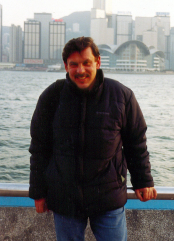 Ìy page in Russian. Please notice that the page in Russian is not identical to the one in English!



My scientific interests are in Composite Mechanics, Mechanics of Solids, Computational Mechanics, Parallel algorithms, Scientific Programming with application to Engineering. I have more than 40 years' experience in numerical PDE's solution and scientific programming.